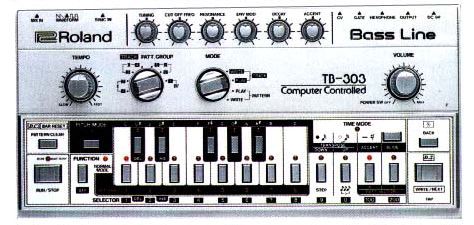 Da Damn Phreak Noiz Phunk- "Take Off Da Hot Sweater" (Combination) 2002
"Fireresistant Swimmingtrunks" MP3
One of the most popular and well-known German techno artists, Hardfloor is comprised of Oliver Bondzio and Ramon Zenker. Their slamming acid squelches from the TB-303 give Hardfloor their signature acid sound. After years of techno releases and extensive touring as Hardfloor, Oliver and Ramon created a new sound for themselves. A side project under the alias "Da Damn Phreak Noiz Phunk" created a different vibe with elements of hiphop, downtempo, and deep, acid breaks.
The 1999 album "Electric Crate Digger" has always been one of my favorites. The beats are funky and the songs build and climax with some serious TB-303 squelching. In 2002 they dropped "Take Off Da Sweater" which follows the same formula of acid break goodness.
You can purchase both albums from
amazon
or check their website:
DDPNP
I have used tracks from Da Damn Phreak Noiz Phunk on two different downtempo DJ mixes that I am hosting online on
OrchardLounge.com
You can download both "Ethereal World" and "Lucid Lessons" which are part of the Orchard Lounge Downtempo Series.