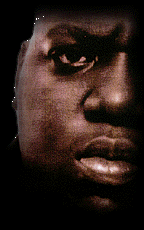 Spencer Lokken- "19 for the 90's" MP3
Sorry for the lack of posts. It has been a rough last week or so and I was travelling through the holidays. The tragedy in the East has hit VERY close to home and we are praying that the missing family members and a close friend will be found. Please donate anything you can to the poor victims of this horrible natural disaster.
In the meantime, download the new Orchard Lounge early 90's hiphop mix that Spencer made. Shit is ILL!!
01.biggie - machine gun funk
02.the roots - next movement
03.atcq - electric relaxation
04.black sheep - flavor of the month
05.nas - represent
06.souls of mischief - '93 til infinity
07.black moon - who got the props?
08.gangstarr - mass appeal
09.wu-tang - wu-tang clan ain't nuttin' to fuk wit
10.das efx - they want efx
11.mobb deep - shook ones
12.digable planets - nickel bags
13.de la - stakes is high
14.dre - let me ride
15.pharcyde - runnin'
16.j-live - braggin' writes
17.camp lo - luchini
18.black star - respiration
19.pete rock and cl smooth - t.r.o.y.